STAR Program Recipients Fall 2020
The STAR Program offers Columbia Law School administrative staff a way to acknowledge and express appreciation for co-workers who make a difference in their everyday work life.
Pictured below: STAR Award recipients (Left to Right) Darrell Blount, Maja Tarateta, and Megan Heatherly

Fall 2020
These are the recipients of the Staff Appreciation and Recognition (STAR) Program for the Fall 2020. In addition to being recognized at our Law School staff luncheon, recipients will receive $2,000 and a crystal STAR award as a signal of the school's appreciation.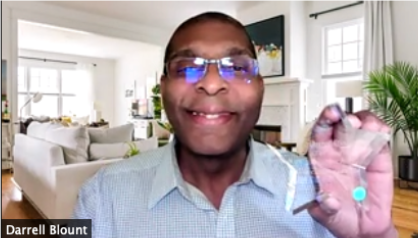 Darrell Blount
Administrative Assistant
Business Office
For close to three decades, Darrell's consistent work ethic, patience, and dedication have helped to anchor the Business Office's commitment to outstanding service. Charged with the thorny task of reviewing and making sense of a staggering volume of financial transactions, Darrell always remains calm and focused. He is known across our community for his ability to understand and triage all manner of complex situations, often going above and beyond in the assistance he provides. Most recently, Darrell showed great leadership in identifying and correcting an issue with the newly instituted Concur system, resolving it gracefully and efficiently. Darrell is a fixture of our community and a model for outstanding service provision. The STAR Committee is pleased to recognize Darrell for his contributions.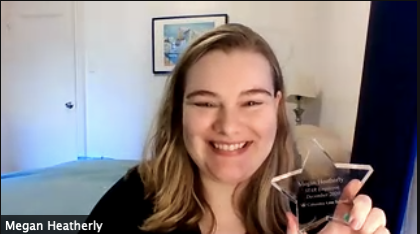 Megan Heatherly
Senior Coordinator 
Graduate Legal Studies
As the Graduate Legal Studies's Senior Coordinator, Megan Heatherly is the gatekeeper for the office. She manages all admissions-related matters for each and every prospective LL.M. and J.S.D. student. She is extremely knowledgeable of the entire process—including the sometimes-quirky databases used in tracking applications—and enthusiastically welcomes new students as they arrive on campus each year. She memorizes their names before they come and eagerly helps them transition to life in New York and at Columbia. Megan is a master multi-tasker and has the talent to make all of her many roles and responsibilities seem simple. In the GLS office, she always anticipates what comes next, offers innovative solutions, and takes the initiative— especially in this difficult year—stepping into a number of leadership roles to bring GLS completely online in both admissions and student services. Megan is smart, generous, kind, diplomatic, forward-thinking, and extremely professional in all her interactions with students and colleagues. Megan is the true definition of a CLS STAR!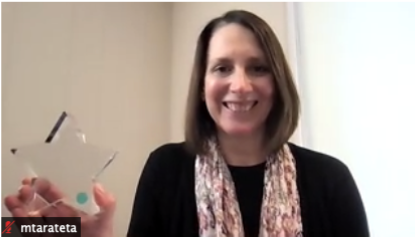 Maja Tarateta
Manager
Development and Alumni Relations Communications
Maja is the lynchpin in the essential partnership between Communications and Development & Alumni Relations. Never missing a beat between pre- and post-pandemic worlds, Maja is consistently on the ball. She offers innovative ideas and creative solutions, while also making sure everyone across both teams is informed and projects are delivered on time and on budget. Even when faced with resistance, she remains patient but persistent, and her colleagues almost always come around to her side.
 
She is consistent, level-headed and even keeled in every situation, and her temperament is matched only by her wit and good humor—essential qualities for a role as challenging and fast-moving as hers. Maja has demonstrated exemplary leadership, and her gracious and focused demeanor has earned her a reputation as an essential colleague and contributor. The STAR Committee is thrilled to be able to acknowledge Maja's contributions to the Law School community.