STAR Program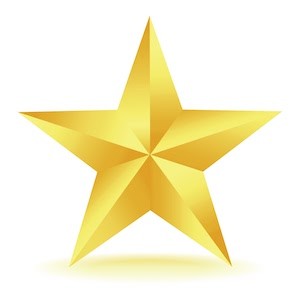 The Staff Appreciation and Recognition (STAR) Program provides an opportunity for our community to acknowledge and express gratitude to colleagues who show a commitment to innovation, leadership, and citizenship.
---
How to Nominate a Colleague
Please complete the Nomination Form online.  
Eligibility
All full-time and part-time administrative employees[1] who have completed at least one year of service and are in active status are eligible to be nominated.
Review Periods
Three (3) employees will be recognized during each review period.  The review periods are as follows:
April 1 – July 31                  (Summer Recognition)
August 1 – November 30  (Fall Recognition)
December 1 – March 31     (Spring Recognition)
Award amount
$2,000[2] will be awarded to each STAR employee.
Award Criteria
Nominators will be asked to describe why and how the nominee meets the following criteria to be recognized as a Columbia Law School STAR. The criteria are:
1) Innovation
An innovative staff member shows outstanding creativity when confronted with challenging issues, always striving for a need or desire for improvement.  One might approach their work in the following ways:
Actively seeks ways to advance beyond the status quo;
Proactively identifies novel, creative ways to improve upon processes or service delivery;
Implements change in a positive manner and strives to ensure its success;
Approaches problem-solving with a solution orientation.
2) Leadership
A strong leader demonstrates a unique ability to guide and inspire others, which in turn contributes to the effective and efficient functioning of the School.  Both managers and non-managers may possess, and make evident, strong leadership in the following ways:
Inspires and encourages personal and professional development in others;
Builds strong relationships that support a high level of trust and credibility;
Mentors and cultivates employees, creating a culture of respect that fosters an atmosphere conducive to achievement;
Contributes to the success of an initiative that benefits those outside their own department and/or places emphasis on collaboration within and among departments.
3) Citizenship
A deeply committed staff member demonstrates a dedication to their work, which in turn contributes to the vibrancy of the Columbia Law School community.  This quality manifests itself when an employee:
Demonstrates an intense commitment to provide excellent service to co-workers, students and faculty;
Shares enthusiasm for the School with others;
Maintains perseverance in the face of adversity;
Is known in the community as a reliable "go-to" person, willing volunteer or good citizen who enriches the School.
Review Committee
Each calendar year, five (5) administrative employees will serve on the review committee.  Each committee member may only serve for one year, and must have a break of at least two (2) years before being eligible to serve again.  Individuals interested in serving as committee members should submit their names for consideration to STAR@law.columbia.edu.
---
[1] Employees serving actively on the STAR Program review committee are not eligible to be nominated for a STAR award.
[2] Less applicable taxes