Student Printing
Laptop Configuration Manuals
Law IT is as much about information as we are about technology and we know that many students prefer the tactile experience of reading on paper as opposed to screen or e-reader. In keeping with this, the Law School is equipped with a network of high-speed printers, and students are provided with a very generous print allotment. Students can purchase additional print allotments. 
Where are the Law School Student Printers?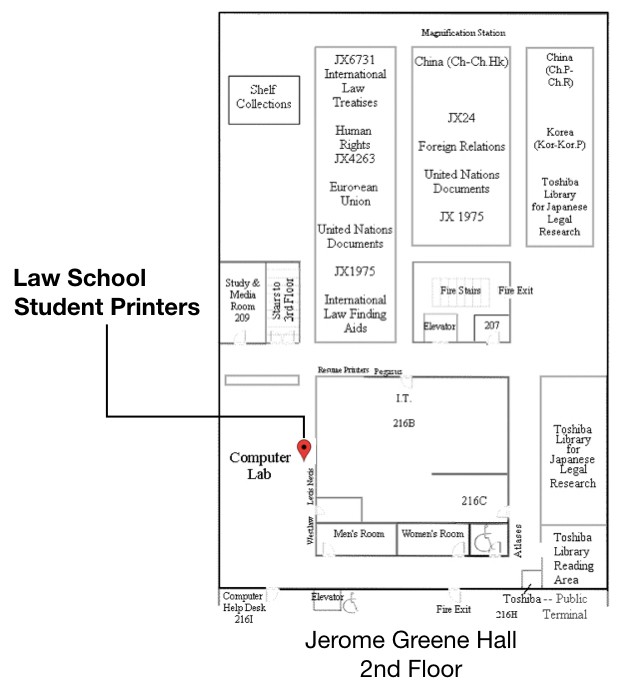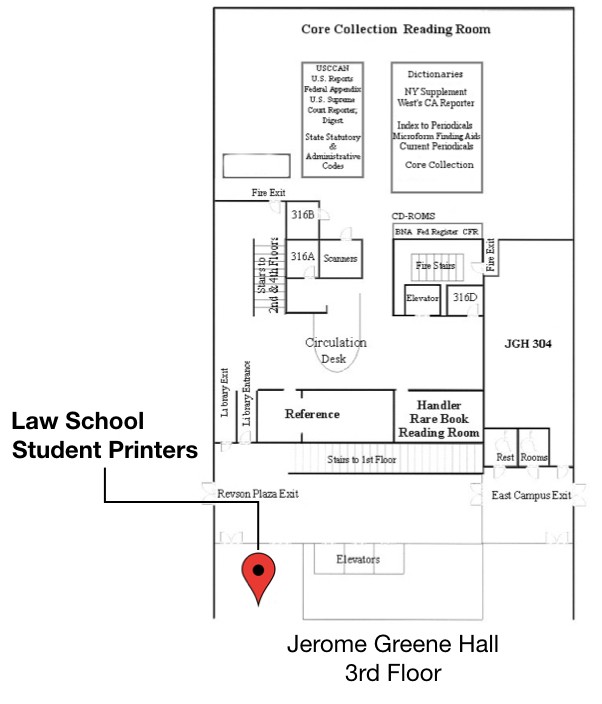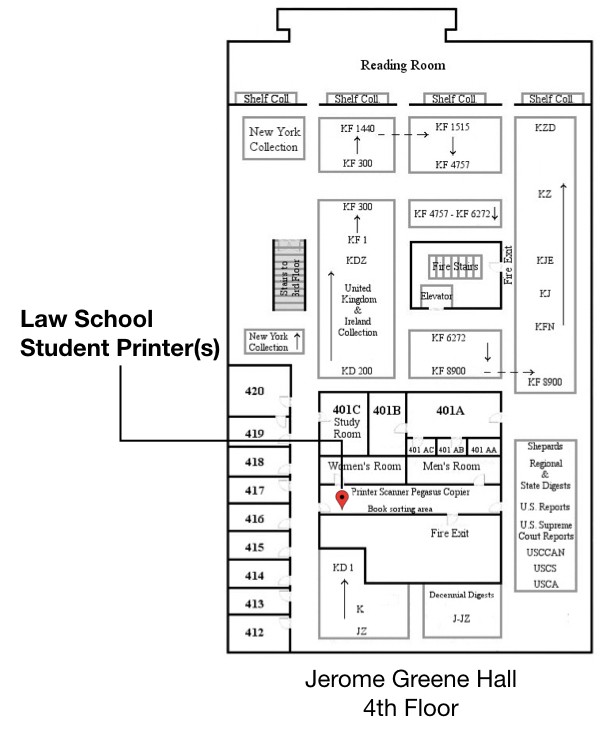 Students have a page quota of 4,000 pages per academic year. Unused pages are not carried over to the next year.  
You can print a total of 4000 pages for the entire year

If your quota runs out, you can purchase additional pages, at 5 cents a page from the Circulation Desk, at the entrance to the Library, on the 3rd floor.

Your pages are available until July 31st following the end of the Academic Year.

Unused pages do not roll-over to the following year. If you have 100 pages left on July 31st, you will receive 4000 pages for the next Academic Year, beginning August 1st.

If your job does not print properly, for whatever reason (low toner leading to poor quality, paper jams, faded ink, etc.), let the Lab Consultant (LC) in the 2nd-floor computer lab know of the problem, immediately. We will reimburse you the total amount of pages you have lost. You must bring the problem to our attention the same day, ideally, at the same time the problem occurs. 
Print jobs for Westlaw or LexisNexis do not count against this quota. Westlaw and LexisNexis provide each student with a balance at the beginning of the academic year for use on their respective, dedicated printers
Simply hover your mouse over the $ symbol in the Windows Notification area. Please see the image below with the orange arrow.